THIS WILL GET YOU EXCITED! Get a sneak peak of our courses in action and a COMPLIMENTARY online class delivered to your inbox NOW.
Comprehensive Apprenticeship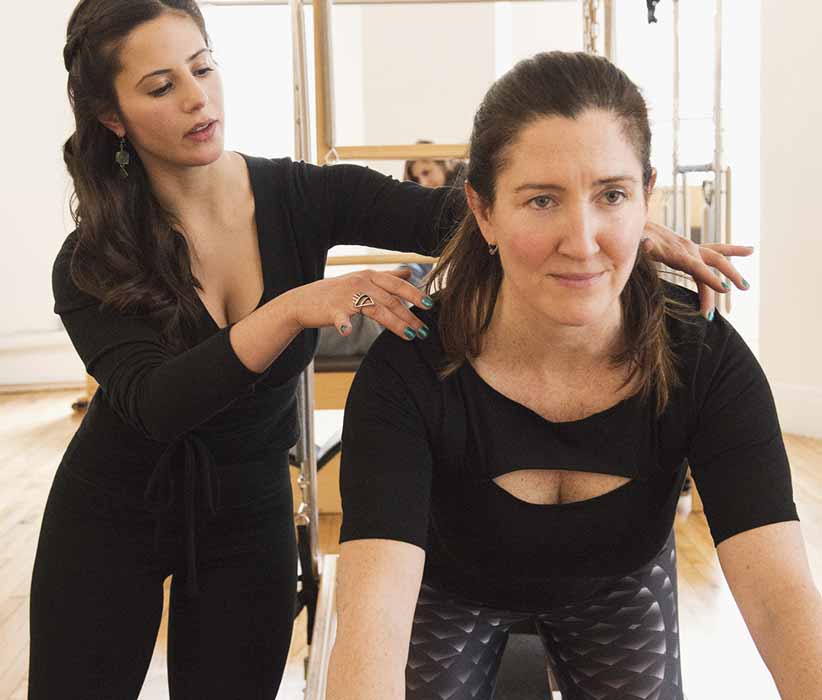 The Comprehensive Immersion
The life-changing, career-switching option for anybody who wants to have fluency in the principles, theory and all apparatus in classical Pilates. A 6-month immersive studio apprenticeship that is flexible, and rich in community. Live and breath Pilates and be the most prepared as a new teacher anywhere.
600 hours | NYC | CPNYC Certificate of Training
$5,295 Led by team of resident CPNYC faculty
The Mat Training Course
The Mat. Where Pilates began, where most clients begin, and where the journey usually starts for those seeking a deep understanding of Pilates as an instructor. Learn beginner and intermediate systems.
32 hours of instruction | NYC | CPNYC Certificate of Training
$1,050 Led by Marjorie Gross
Teach Advanced Mat
Round out your Mat Training qualifications by taking the Advanced Mat Training Course. You'll build upon your knowledge of mat sequencing with the classical advanced mat exercises while diving deeper into the principles of flow and precision. The "golden chain" of transitions is emphasized and workshopped. Be prepared to demonstrate, move and walk away with a robust foundation of Mat that you can apply anywhere.
3 hours | NYC | $150 Led by Jen Lancaster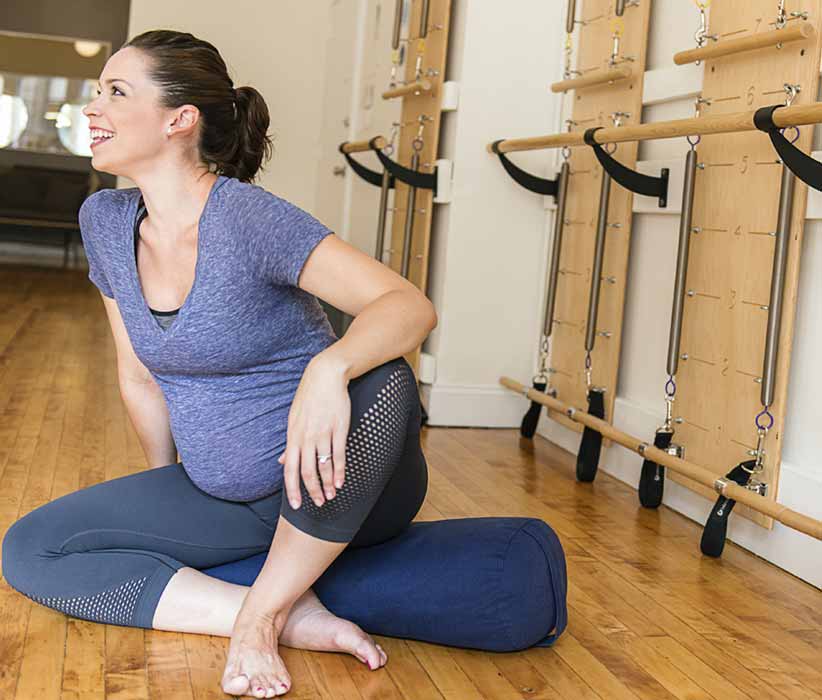 Pilates and Pregnancy
This two day course will explore the anatomical and physiological changes that pregnant women experience as well as the indications and contraindications that fitness professionals need to be knowledgeable about when working with this special population.
During the seminar, we will review the anatomy and physiology important in understanding the prenatal physical transformations. We will pay particular attention to the common musculoskeletal changes that occur in this group and how these affect posture, strength, joint health, and typical pregnancy pain issues. We will learn to create effective movement protocols to support women during pregnancy as well as to physically prepare them for the challenges of labor and delivery.
This workshop will provide fitness professionals with the tools necessary to design a safe and creative program for the pregnant woman.
14 hours | NYC | $375| Livestream available Led by Debra Goodman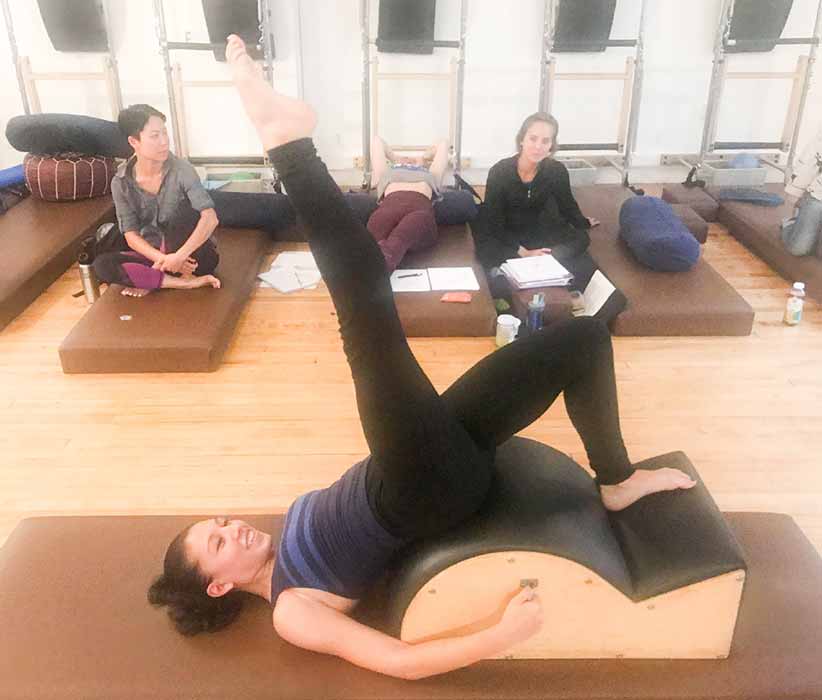 Mastering Pilates Small Equipment
Our small equipment workshop honors the valuable smaller pieces of equipment that have a strong-hold in Pilates teachings. Classical props, (such as the Spine Corrector and the Barrels), are fun and offer dimension to any teacher's Pilates repertoire. These props can be thought of as portable apparatus designed to deepen health and strength in the body.
4 hours | NYC | $195 Led by Jo D'Agostino
Anatomy in Clay Fundamentals
CPNYC Former Director of Education, and the current Director of Professional Development and Leadership at St. Christopher's, veteran Pilates pro Sarah Ruback presents a unique and interactive way of experiencing Anatomy. You'll build bones and muscles on skeletons with clay to gain a close up glimpse into what's at work in the body when teaching Pilates and movement. Open to all movement pros.
4 hours | NYC | $195 Led by Sarah Ruback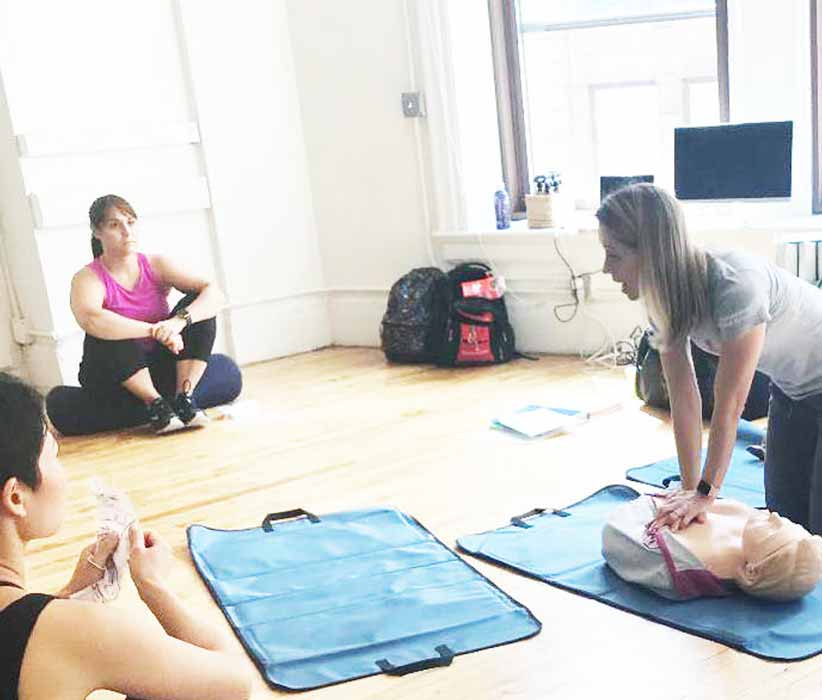 Adult and Pediatric CPR Certification
In this CPR course, you'll learn life-saving techniques for handling a life-threatening emergency – if an adult or child is choking or suddenly isn't moving or breathing for example. You'll also learn accident prevention and childproofing measures. The techniques are different for babies and older children, so it's important to learn both. Upon successful completion of this course you will receive a digital certificate for Adult & Pediatric CPR/AED valid for two years.
3 hours | NYC | $95 Led by Sarah Ruback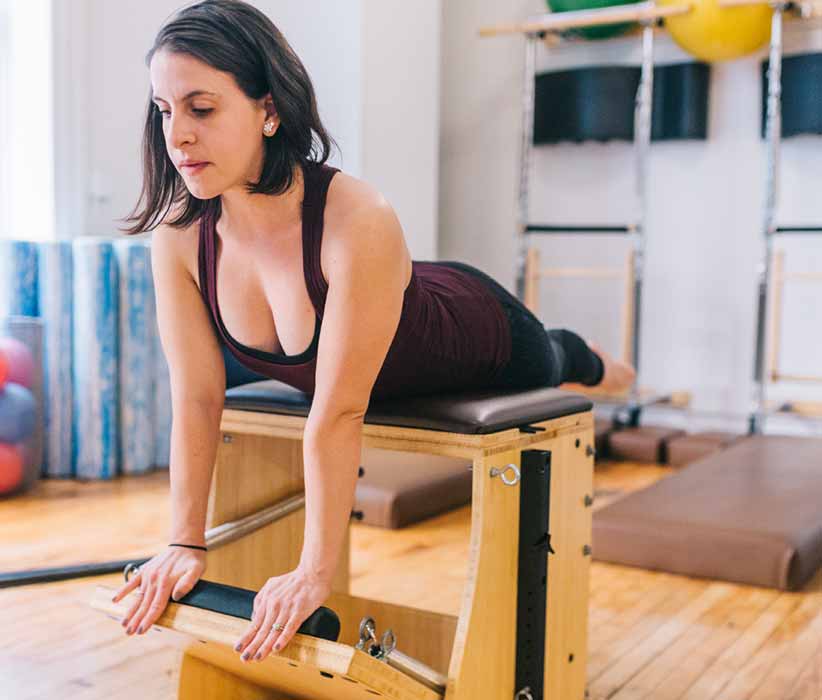 Wundaful Wunda Chair
When Joseph Pilates created the Wunda Chair he envisioned it as the home Reformer for a small NYC apartment. There is even a video of him, in his home, sitting on the Wunda Chair reading the newspaper and then suddenly he flips the chair over and starts working out! In this 2-hour workshop, we will learn how to structure an hour long workout on the Wunda Chair centered around our advanced Reformer vocabulary. Expect lots of new variations to make the chair exercises seamlessly flow together.
2 hours | NYC | $75| 2 PMA CEC's
Led by Carrie Campbell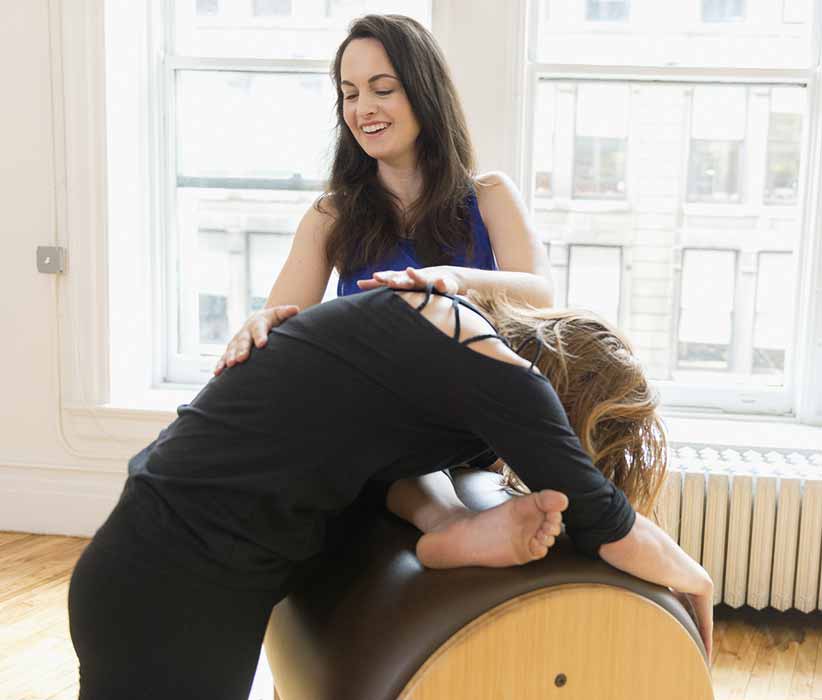 Barrels of Fun
These incredible pieces of Pilates apparatus In this 2-hour workshop, we will review beginner and intermediate level exercises and progressions on the Small Barrel, Spine Corrector and Ladder Barrel. Then you will learn classical advanced and super advanced variations on all the barrels. Last but not least, we will go over how you can use the barrel as a modification tool for clients with injuries and limitations. Come prepared to workout, be inspired and have fun.
2 hours | NYC | $75 | 2 PMA CEC's
Led by Carrie Campbell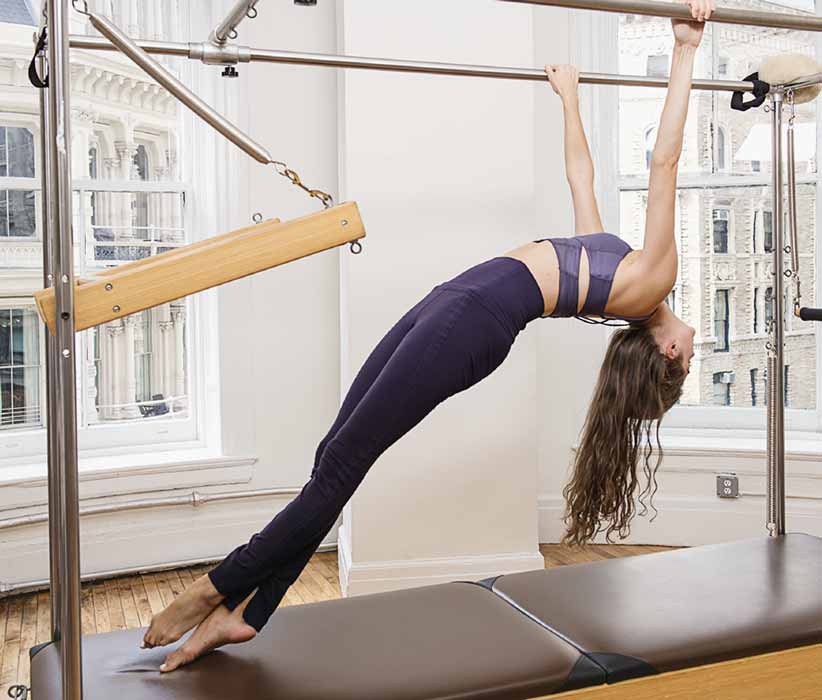 Super Advanced Cadillac
Deep in the heart of the archives, internationally recognized Pilates veteran Carrie Campbell, showcases some lesser-known and most challenging of Cadillac sequencing for the seasoned teacher to bring to studios and clients.
3 hours | NYC | Livestream available
$175 | 2 PMA CEC's Led by Carrie Campbell
Super Advanced Reformer
Our most requested and popular course! Led by Pilates industry veteran and thought leader Carrie Campbell and CPNYC Lead Faculty Trainer. Join the fun live in New York City.
3 hours | NYC | Livestream available
$175 | 2 PMA CEC's Led by Carrie Campbell
Couldn't make it to these live in-studio workshops? Couldn't attend it via our livestream option? Purchase it to view at-home anytime, anywhere. Recorded live at the Core Pilates Studio and available for purchase now! CEC's given. Please submit an email requesting credits to be given.