The Mat Training Course
The Mat Training Course integrates both beginner mat AND intermediate mat exercises together in one course. Over the course of 2 weekends and 32 hours, students will become fluent in teaching over 30 Pilates mat exercises, the classical Pilates beginner and intermediate mat sequence, as well as innovative modifications to challenge or simplify each exercise according to varying fitness levels or common injuries.
$1050 | Classical. Yet Progressive.
A Place to Start with CPNYC Faculty.
Overview
For most students wanting to pursue a career as a Pilates instructor, learning the foundation of the Method through the matwork is the first step. Our Mat Training Course provides the most extensive mat education delivering both beginner and intermediate exercises in one course. Or students can choose our level-based courses as they decide which career path is right for them. No springs, straps or bars necessary to make for a challenging workout. In fact a major benefit to Pilates mat and teaching it is the fact that it can be practiced or taught anywhere. From dvd's, podcasts, smart phone apps, to traditional group class settings in fitness centers and studios the options are limitless for instructors and clients alike.
For each exercise in the mat repertoire, our courses provide modifications to simplify and modifications to challenge the corresponding exercises lending to a vast array of options to keep the Method alive and individualized for each client and class.
Course Summary
WEEKEND 1
Get ready. Walk in. Stand up and teach. It happens that quickly. We throw you in to knock the nerves out the park so you are clear and present. The group begins to understand the fundamentals and principles of the Method and of teaching the Method. Differentiating technique versus cueing when teaching and then understanding the beginner level mat exercises and it's role for what's to come.
IN BETWEEN
Observe classes in the studio as part of an optional apprenticeship. Practice teaching and following along in our online platform.
WEEKEND 2
What a difference a week makes. We come together again to introduce and practice the Intermediate level mat exercises. Emphasis on class structure and the "whys" of the order are discussed. Practical Exam.
How to Prepare
Complete 10 – 15 hours of Pilates Mat instruction at Core Pilates NYC. If the classes have been taken at another studio, students will be asked to submit a log of classes taken or a letter of reference from a certified Pilates teacher.
OPT TO BUY THE CAREER STARTER KIT PREREQUISITE MAT PACKAGE
$160 for 10 mat classes. Breaks down to a ridiculously affordable $16 per class. Available once the course deposit/payment is received. Call the studio to purchase.
You're Ready.

MORE QUESTIONS? WE'VE GOT ANSWERS HERE.

CONTACT OUR DIRECTOR.
WHAT'S INCLUDED
Access for life to the CPNYC online education platform for video manuals, written manuals, reference exercise videos and anatomy videos.
Exam fees (re-tests result in an additional fee)
Optional apprenticeship, professional tools and guidance for post-course job acquisition, ACE & NASM credits (3.4 ACE, 3.2 NASM)
For full enrollment terms, conditions and payment plan please click here.
In-Studio Course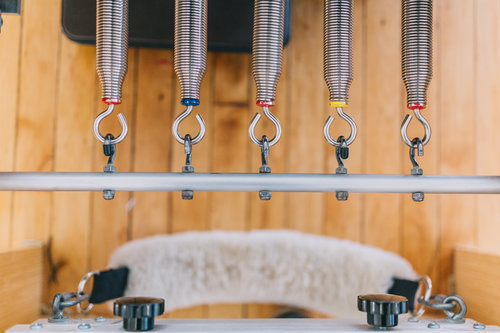 Beginner Module Only
We've made a dip into the world of teaching apparatus a bit easier to begin. Learn only the beginner level exercises on all apparatus. Modified studio apprenticeship is required
TUITION $2,295
Intermediate Module Only
If getting through education piece-by-piece works better for you, students who've completed our beginner module course can now tackle the next level. By far the most robust of our modules. Modified studio apprenticeship is required.
TUITION $2,295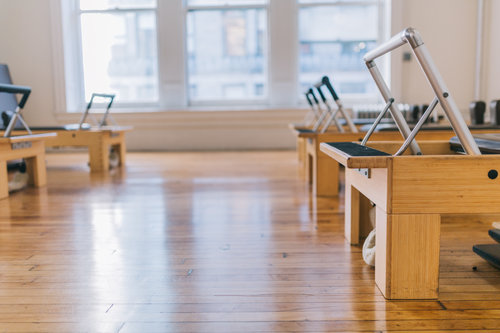 Advanced Reformer Module
Three words. Balance Control Arabesque. Nuff said. Round out your a la carte education or refresh your certification with this module. Modified studio apprenticeship is required.
TUITION $2,295