I Do What I Love. Core Is Where It Started.
So, you think you want to learn how to teach Pilates? Get a sneak peak of what goes down in our courses and a COMPLIMENTARY online class delivered to your inbox NOW.
For over 15 years, Core has presented two very distinct paths to consider when deciding to learn to teach, as well as on-location and on-demand workshops to continue your education with us.
What do you want to explore?
INSTRUCTOR TRAINING MEETUP

All your questions about teacher training answered by the CPNYC faculty. EVERY TUESDAY @ 4PM.
THE INDUSTRY LOVES OUR GRADS
"Core Grads that I hire at Aline Pilates are constantly a professional and highly skilled group of teachers. I'm always so impressed with their ability to adapt to many different types of clients and the creativity they bring to group classes. I am always so grateful to hire Core Grads."

Owner, A-line Pilates, Brooklyn

"Core's classical training program is well respected and Core grads are highly sought after instructors. I'm always excited when I get an applicant from Core because I know with certainty they have the knowledge and skills to succeed in the industry."

Pilates Coordinator, Equinox Park Avenue

"Having spent time at Core Pilates NYC through the last decade, I've experienced the expanse and evolution of Core's Education Programs first hand. Graduates get the full picture of repertoire and teaching tools readying them for a solidly professional career, anywhere in the world. Core's consistent NYC studio presence and teacher training results have created an iconic establishment in the heart of the origination of Pilates."

Founder, Prime Movement, South Africa

"I love hiring Core grads because they understand how to connect with people, and teach at a level that goes beyond leading a client through a series of exercises. They teach with command, confidence and just the right amount of personality that keeps clients coming back for years to come."

Pilates Coordinator, Equinox, Orchard Street

"Most of our teaching team comes from the Core Training program. They finish their training with a strong command of the classical Pilates system and the ability to engage and manage group classes on both the mat and reformer. We love how the Core training emphasizes the importance of consistency in the classical work yet allows for instructors to maintain their individuality."

Director, Abundance Studio in Porirua Wellington, New Zealand

"I have recently hired Victory and Michelle at my studio who are graduates of the Core Pilates NYC comprehensive immersion program. They are both excellent instructors who are very knowledgable about the human body and are able to think on their feet!

Owner of LIC Pilates | Westside Pilates | Pilates Pro Maintenance

"Graduates from Core Pilates have had great success in our studios.  With incredible energy and the know-how to confidently teach group classes, they can easily become client favorites"

Uptown Pilates Management, New York City

"I am also a graduate of Core's renowned Comprehensive Immersion! The classical foundation they learn is solid and they are able to adapt to a variety of studio settings within the city."

Founder A-line Pilates, Brooklyn

"We knew, from day 1, that Yasmin was well trained, smart, prepared and great with all levels and all clients. She is loved by us and all of our clients who continue to request working with her. Thank you Core Pilates NYC for your amazing training program. We only hope you will send more instructors like Yasmin."

Pilates Studio of Rye, New York

"Core is a fabulous and well-rounded comprehensive program and the teachers that come out of this program are incredibly knowledgable."

Founder Speir Pilates, Los Angeles
We Grow Teachers
Since 2002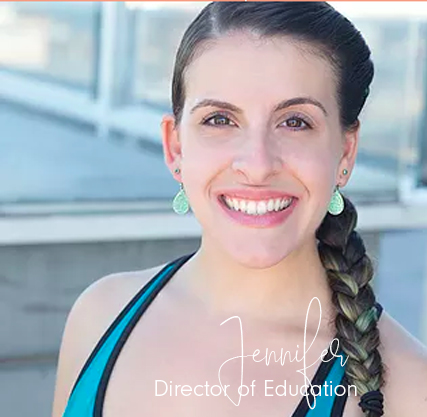 Say Hello!
Get ready for something special – we'd love to welcome you!