CPNYC COURSES & TRAININGS
CPNYC trainings & courses are curated learning experiences that provide certificates of training and pro courses for continuing education, business, and more. Taught by our in-house and renowned faculty.
THE MAT TRAINING COURSE
MARCH 2018
During The Mat Training Course presented by CPNYC faculty, students will become fluent in over 30 Pilates mat exercises and receive a certificate of training. The course integrates both Beginner AND Intermediate Classical Mat Training in this one of a kind interactive training course.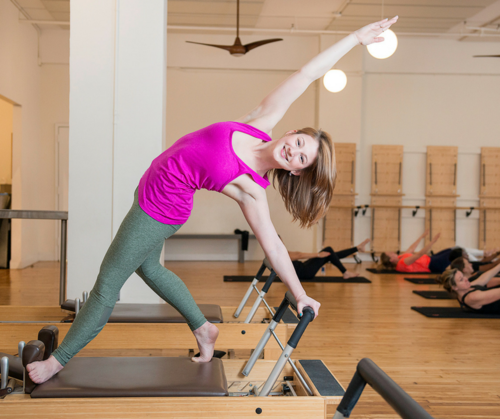 SUPER ADVANCED REFORMER
APRIL 14, 2018
We've dug DEEP into the archives for this one! The Super Advanced exercises demonstrate the fullness and depth of the Pilates Method. They challenge advanced clients and teachers, and they keep us tied to Joe's intention.
SUPER ADVANCED CADILLAC
APRIL 14, 2018
We're taking Pilates' most favorite "vehicle" – the Cadillac – into overdrive as expert Pilates thought leader, Carrie Campbell takes students through a one-of-kind learning experience. Not to be missed!
Comprehensive Immersion
There is no greater education for soon-to-be Pilates instructors than learning how to master and teach the mechanics, technique and integration of the Pilates Apparatus. Commit to a full immersion in our 6-month Comprehensive Training Course.
Online Courses
Finally, a learning platform that delivers our top notch pilates teacher training courses to you from wherever you are. By utilizing a unique formula of videos, assignments, community, and vital resources we think we've hit the sweet spot for an online education that comes as close as you can get to being at the Core studio.
Coming Spring 2018