Core Essentials.
Where there is a core there is power.
Reform
Reformer + Classes
Personalize
One-on-one training
Begin
New + Curious
Teach
Certification + Courses
Our Classes
Designed
to motivate
Classical Private Sessions
Personalized
for results
Core Instructors
Hands down
the best
RAVE REVIEWS
"Very hard class AND what an endorphin high! Dan is such an amazing teacher and his sense of humor, while always appreciated, really made this class exhilarating!"

"Reformer Barre - Deliciously Nauseating!"

"The prenatal classes are the best! I cannot recommend the classes enough. Teachers are so knowledgeable and helpful. They help each person individually even in the group classes and really care."

"Core Pilates NYC is a fantastic Pilates studio with state of the art equipment, experienced and professional teachers, and has challenging classes for the Pilates student ranging from beginner to advanced. The teachers stem from a classical background but bring a contemporary spirit to class. I always feel a great mind/body connection during my classes here, and my body has seen positive changes because of it."

"Wonderful teachers. No class is ever the same and always a new challenge. I never get bored!"

"That was one bad a$$ Pilates mat class!"
Teacher Training
We have a reputation.
And you'll like it.
Scenes from our New York City studio. Classes and privates keep our flatiron loft studio booming every day.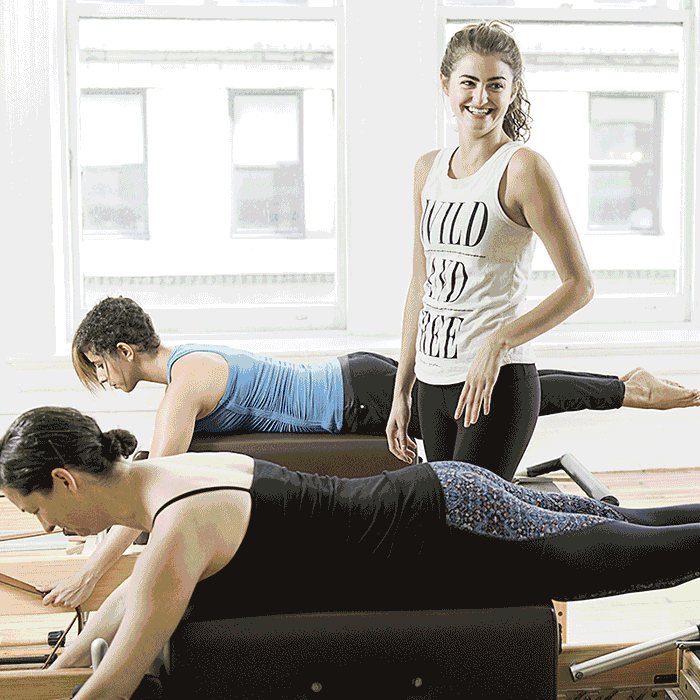 #corepilatesnyc